INLINE HOCKEY
Inline Hockey, also known as Roller Hockey or Inline Roller Hockey is typically played at room temperature. Several surface materials are used, including plastic tiles (sometimes known as sport-court flooring), wood, and sealed concrete; in general, surfaces try to balance the ability of wheels to grip against the ability of the puck to slide freely. None of these surfaces, however, are as smooth as ice; as a result, the puck is made of a much lighter plastic material, and rests on small plastic nubs to reduce friction with the rink surface.
The game is played between two teams with five players (Four Skaters and a Goalie) on the floor. A team usually consists of three lines of two forwards, three pairs of defencemen, and two goalies, each of whom is on inline skates.
Under FIRS rules, each team may carry a maximum of 14 players and two goaltenders on their roster.
The objective of the game is to score goals by shooting a hard plastic disc, the puck, into the opponent's goal net. Players may also redirect the puck with any part of their bodies, subject to certain restrictions. Players may not hold the puck in their hand and are prohibited from using their hands to pass the puck to their teammates, unless they are in the defensive zone. Players are also prohibited from kicking the puck into the opponent's goal, though unintentional redirections off the skate are permitted. Players may not intentionally bat the puck into the net with their hands.
Player substitutions are permitted at any time during the course of the game, although during a stoppage of play the home team is permitted the final change. When players are substituted during play, it is called changing on the fly.
Since inline Hockey is a contact sport, although body checks are usually not allowed, injuries can still be a common occurrence. Protective equipment is highly recommended and is enforced in all competitive situations. Most leagues punish fighting harshly, and body checking is usually a penalty. Leagues generally require players to wear full face masks, but otherwise, players tend to wear lighter clothes and less protective padding.
There are other rules differences as well. Each team fields only four skaters (plus a goaltender), rather than ice hockey's five. Many leagues do not stop play for icing. Offsides rules are generally looser as well; a few leagues call offsides only on the center line, while most omit the rule entirely.
All of this adds up to a game focused more on skill and speed and less on strength and intimidation. Skaters have more room to maneuver and fewer obstacles to slow them down. Games are typically faster-paced and higher-scoring, while still retaining many of the same skills and strategies as ice hockey.
There are two lines of sanctioning bodies for inline hockey : The International Ice Hockey Federation organizes IIHF Inline Hockey World Championships but the sport is recognized as being governed by the International Roller Sports Federation which organizes FIRS Inline Hockey World Championships.
One of the most fundamental differences between the IIHF and FIRS-sanctioned versions of inline hockey lies within the dimensions of the net. The IIHF simply retains the use of ice hockey nets. However the FIRS rulebook substitutes the traditional ice hockey cage for a lower and narrower model patterned after the one used in rink hockey, the FIRS' flagship sport, however most FIRS leagues in the United States and Canada opt for the more popular and common ice hockey nets.
---
Inline Hockey is being introduced to to boys and girls in many different countries, as seen here with some young Argentina girls learning the game.
---
HISTORY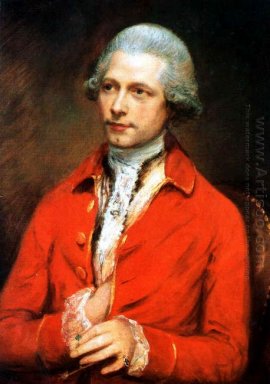 John Joseph Merlin was born September 17, 1735 in Huys, Belgium. He was the 1st recorded person to invent a roller skate / inline skate, doing so in the 1760s in London , England. Merlin wore a pair of his new skates to a masquerade party he was invited to at Carlisle House in London. He was well known as a inventor, but not a very good skater. Upon entering the masquerade party on his roller skates, playing a violin, he could not control the direction of his skates and crashed into a large mirror, crushing his violin and severely injuring himself on the broken mirror glass, ending his violin and roller skating careers, and possibly setting back the sport of roller skating many years.
---
Monsieur Petitbled was the 1st to patent a roller skate / inline skate, doing so in 1819, while in Paris, France. The Petitbled skate was a inline skate with a wood sole, leather straps and three wheels made of wood, metal or ivory. These skates only went forward.
---
This is a circa 1910 version of a inline skate. Looks like a Hockey skate to us
---
The USA Roller Sports (USARS) predecessor organization was the Roller Skating Rink Operators Association (RSROA). In 1940 the RSROA published a set of roller hockey rules drawn from a booklet by the National Hockey League (NHL) which was designed to grow interest in playing hockey on roller skates. However, because of the intervention of World War II, the organization of roller hockey tournaments did not receive significant development until after this war in the late 1940s. At first skating club interest was confined to the northern tier of the United States, including the bordering Canadian cities. Puck roller hockey's spread in popularity during that period was helped along by the attention of local commercial television, which was getting its start and in desperate need for events to fill air time. The increased interest in the sport led in 1959 to the selection of a National Puck Hockey Committee to formulate special rules for the performance of puck hockey in the variety of rink sizes available to roller skates. The American Roller Hockey Association (ARHA) was formed with Joe Spillman, a roller rink operator from San Antonio, Texas as its first Commissioner. Under Spillman's direction, the sport of hockey on roller skates grew rapidly throughout the United States.
During the 1960 RSROA National Roller Skating Championships held in Little Rock, Arkansas, exhibition games for ball and puck roller hockey were held. Following these Nationals, the first full competitive season officially began in North America for roller hockey. This, of course, had puck roller hockey entirely performed on quad skates, for at that time there were no in-line skates available. State and Regional competitions determined the teams that would move on to the North American Championships.
In 1962 at Pershing Auditorium in Lincoln, Nebraska both Ball and Puck Hockey took part in the North American Championships, with the Arcadia Wildcats from Detroit,Michigan becoming the first Puck Hockey national champions on quad skates. Inline skates were not commercially available during that era.
On September 1, 1965, during their semi-annual board meeting, the RSROA installed puck hockey as an equal and separate division of roller hockey, which included ball hockey, a format most popular in Europe and South America. It was decided that both ball and puck hockey would compete under the same rules and award separate gold medal winners. Budd Van Roekel, RSROA president, was quoted in the January 1965 issue of Skate Magazine, "We believe this move will spark further growth of our roller hockey program. While we recognize the popularity of the international ball-and-cane version of hockey, we also realize that thousands of potential United States and Canadian players are more familiar with the Canadian stick-and-puck type sport. We see no reason why the two versions of the sport cannot grow side by side."
The 1966 North American Championships marked the return of puck hockey after a four-year hiatus. The final game was a nail biter and the crowd appreciated the fast pace and excitement of puck hockey. The final game was between the Canadians of Windsor, Ontario and the Wildcats of Detroit, Michigan, the defending champions from 1962. The score seesawed between the two teams and was finally decided in favor of the Canadians with a final score of 5 to 3. The win gave the Canadian team their only gold medal for the whole North American Championships. One Canadian team player was quoted in the 1966 Fall issue of Skate Magazine, "We simply had to win the (puck) hockey championships, otherwise our fathers wouldn't allow us to return home."
Another milestone occurred for puck roller hockey in 1977, when the North American Puck Hockey Championship was held in a venue away from ball hockey for the first time. The 1977 puck championships were staged in Houston, Texas to large crowds and a great amount of publicity, as fourteen newspapers and television stations covered the event. The year 1977 was also a milestone for women with this championship marking the debut of a women's hockey national championship.
Transition from quad roller skates to inline skates
The very first inline roller hockey team to earn a USA National Championship title did so at a USA Roller Sports National Championship held in San Diego in July 1993. At the previous 1992 USARS National Championships, also staged in San Diego, the San Diego Hosers won the Senior Gold Division title wearing their customary quad roller skates. As of that time, the Hosers manager/coach Paul Chapey felt that while inline skates were obviously faster, the advantage was to quad skates because of their assumed greater maneuverability. Some teams and individual players at the 1992 Nationals had been equipped with inline skates, but perhaps had not yet mastered their new vehicles. During the ensuing year, Paul Chapey became an inline convert and the San Diego Hosers came back to the USAC/RS Nationals in 1993 entirely on inline skates and recaptured their national title. This significant event took place at least a year before all the other major roller inline hockey organizations were even in existence, including National Inline Hockey Association (NIHA), USA Hockey InLine, North American Roller Hockey Championships (NARCh) and American Inline Roller Hockey Series (AIRHS).
USA Roller Sports, under the auspices of Fédération Internationale de Roller Sports (FIRS), established and hosted the first World Inline Roller Hockey Championships for men at the Odeum Arena in Villa Park, Illinois (a suburb of Chicago) in 1995. USA Roller Sports established the first Inline Hockey World Championships for Juniors, again in Chicago in 1996, following the USA National Championships. The first World Inline Hockey Championships for Women occurred under sponsorship of USA Roller Sports in Rochester, New York in 2002. Since the introduction of these events, FIRS National Federations around the world have annually perpetuated inline world championships. USA (Ice) Hockey and International Ice Hockey Federation (IIHF) began their men's InLine Hockey World Championship in 1996, after the first such world championship by FIRS and has yet to organize a women's inline hockey world tournament or one for juniors.
In March of 2002, the United States Olympic Committee (USOC) Membership and Credentials Committee officially reaffirmed that USA Roller Sports as the governing body for inline hockey in the United States, which continues to this day. This determination was based on a conclusion by the USOC that internationally the sport of inline hockey is recognized as a discipline of roller sports. Then, as now, USA Roller Sports is a member in good standing of Federation International de Roller Sports ("FIRS"), the international federation for roller sports as recognized by the International Olympic Committee, and FIRS is also recognized by the Pan American Sports Organization(PASO) as the controlling international federation for inline hockey, a sport of the Pan American Games.
Inline roller hockey was introduced to the World Games for the first time in 2005, an International Olympic Committee (IOC) sanctioned event under the jurisdiction of theInternational World Games Association (IWGA), an affiliate of the General Association for International Sports Federations (GAISF). The United States won the Gold Medal, with Canada taking the Silver and Switzerland the Bronze Medal. Inline roller hockey replaced rink roller hockey (ball and cane) on the World Games program forDuisburg, Germany at the 2005 quadrennial World Games. Rink roller hockey had been part of the World Games since its first organization in 1979 at Santa Clara,California, as have the other disciplines of roller sports.
During the General Assembly of the IWGA, which took place in Madrid on May 14, 2003, the IWGA unanimously agreed that inline roller hockey was the responsibility of FIRS and that this variant form of roller hockey would be included on the program of the 2005 World Games in place of the previous format. This same scenario had previously played out before the Pan American Sports Organization in 1999, when inline hockey made its first appearance at the Pan American Games in Canada, and repeated again four years later in the Dominican Republic. PASO extends continued recognition of the inline hockey under the jurisdiction of FIRS